Perhaps it's time we actually admitted that the Messi and Ronaldo fans bases are the most loyal judging from how they're always ready to defend and push the narrative of their idols being the greatest ever player in football.
Despite having less Ballon d'Or awards, Cristiano fans are refusing to accept defeat in the debate of who's the best between the two stars.
But then, when you're a fan of someone who has more international goals, more Champions League titles and also the all-time top scorer, you're bound to be loyal come what may.
With the World Cup drawing near each passing day, FIFA has decided to pay tribute to the two footballing icons by naming Ronaldo as the number one followed by Messi in second as the two highest "active" scorers in men's international football.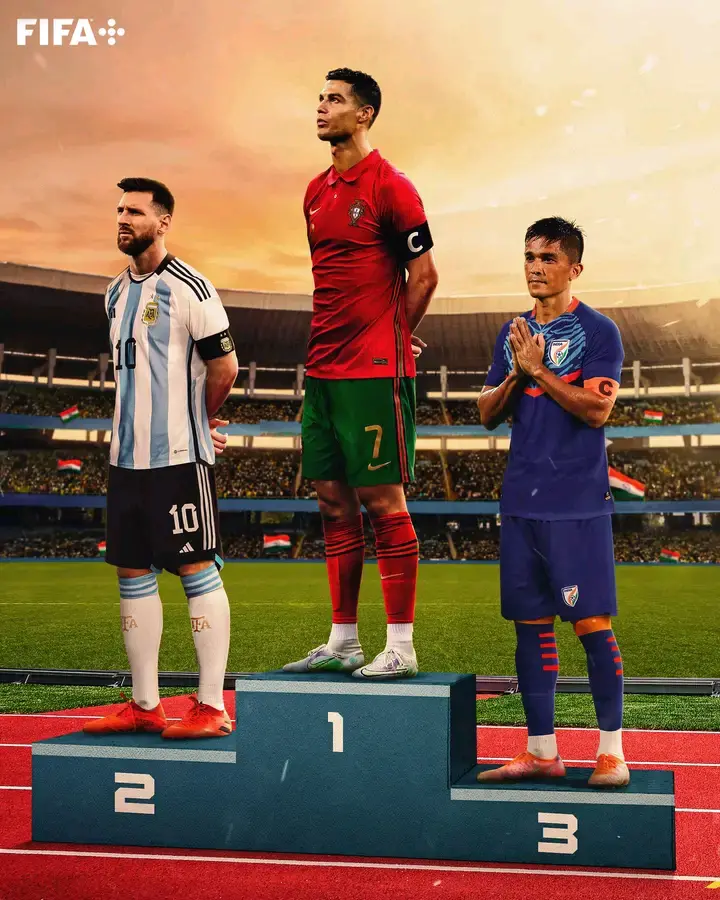 Photo credit – FIFA World Cup official page.
FIFA also acknowledged India's Sunil Chhetri who's currently third on the list of active players with most international goals. However, seeing their hero on the second spot, some Messi fans wasn't having none of it as they insisted that the Argentine maestro shouldn't be placed below Ronaldo.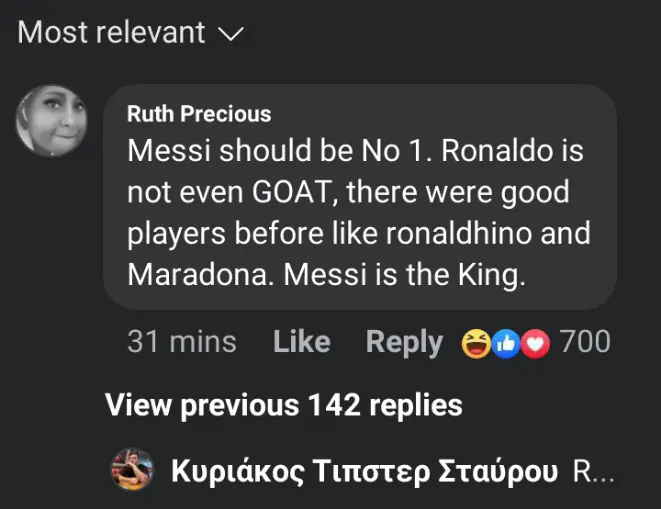 "Messi should be no. 1", says Ruth who's not even convinced that Ronaldo should be addressed as "GOAT" (Greatest Of All Time).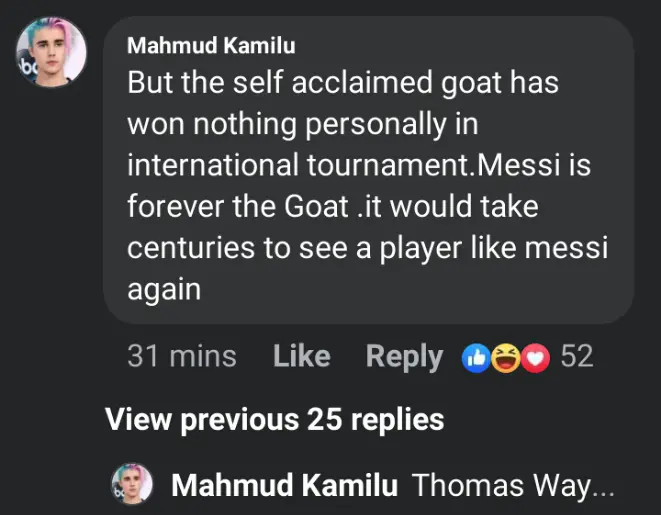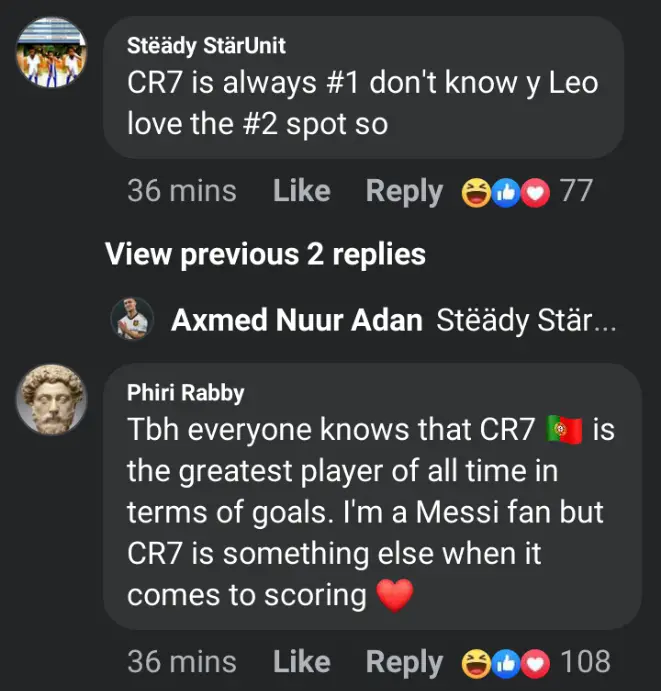 FIFA was never trying to compare Messi and Ronaldo. In fact, their post was more about India's very own Sunil, but then you really can't expect nothing less than these comments when Messi and Ronaldo's names are mentioned together.
Well, with the Man United and PSG forwards set to feature in their 5th edition of the World Cup, perhaps the endless debate will be ended by the competition if either of them wins it.