Ben White's late celebration in front of Bournemouth goalkeeper Neto may have been about more than just time-wasting, based on a clip spotted by fans.
Arsenal had to fight for Saturday's win over Bournemouth, having fallen 2-0 down in the first hour of the contest.
Though the Gunners managed to bring themselves level by the 70th minute, they just couldn't find the winner.
Bournemouth were doing everything they could to hold onto the draw, including a very significant amount of time-wasting from goalkeeper Neto.
The 33-year-old even received a booking for his protests, after his attempts to fake an injury didn't lead to Arsenal's opening goal being overturned.
With 90 minutes and six minutes of injury time all played, Arsenal had one last corner to try and win the match.
Martin Odegaard's delivery was headed away to the edge of the box, where Reiss Nelson was waiting to chest the ball down, before firing it into the net on the half-volley.
The Arsenal players and fans went wild, and White couldn't resist giving a bit of grief back to the opposition goalkeeper.
Yet that may have been about more than just time-wasting, as Arsenal fans spotted another incident involving the two players from earlier in the game.
As a corner kick came in, Neto lashed out at White, in an incident that probably should have been looked at again. You can see the clips below:
No wonder Ben White celebrated in Neto's face. Not just timewasting pic.twitter.com/yzlsRA1wCe

— Barney Davis (@BarneyDavisES) March 5, 2023
The Bournemouth's slap by Goalkeeper Neto on Benjamin White.

Slower re-looked. pic.twitter.com/xpvPQxY3gD

— ArseBite (@ArseBite) March 5, 2023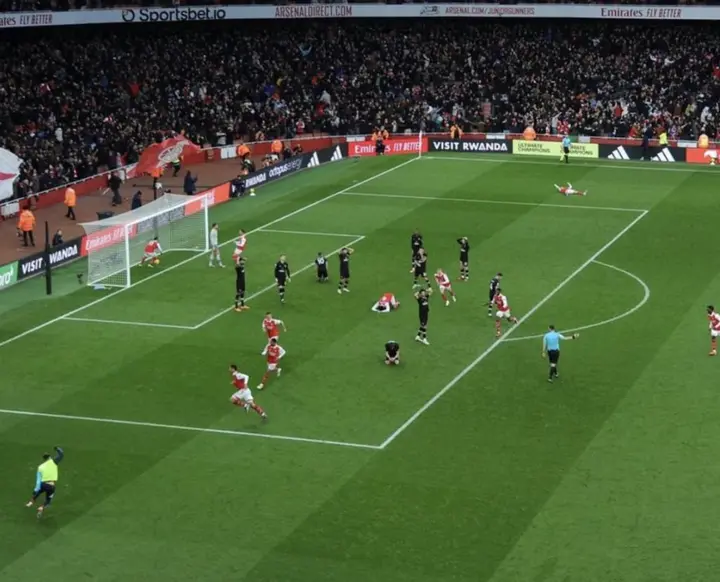 Of course, White ended up getting the last laugh, and it's hard to argue that Neto didn't bring that kind of reaction on himself.
As Emi Martinez learned last month, when you play-act and waste time to try and secure a result against Arsenal, you have to live by the sword and die by it too.