Rio Ferdinand believes Antonio Rudiger will come to regret his post-match reaction to Chelsea's Champions League loss to Real Madrid, in which he shoved David Alaba away when he tried to console him.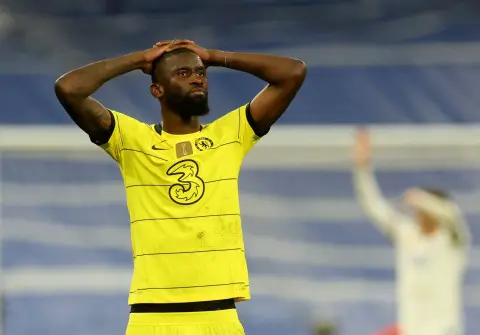 The Blues put on a fantastic performance at the Bernabeu, taking a 3-0 lead (4-3 on aggregate) and appearing to be heading for the semi-finals. Mason Mount, Rudiger, and Timo Werner all scored.
Luka Modric's brilliant pass set up Rodrygo to send the game to extra time, where Karim Benzema – a week after his hat-trick in west London – went home to secure a 5-4 aggregate victory.
Rudiger had spent the last minutes of the game up front, and when the final whistle blew, he was standing close to Alaba, who has spent nearly a decade at Bayern Munich and speaks German.
The Real defender attempted to console Rudiger by wrapping his arms around him and saying a few words, but the Chelsea midfielder shoved him away and rushed away, screaming and yelling, before falling to his knees.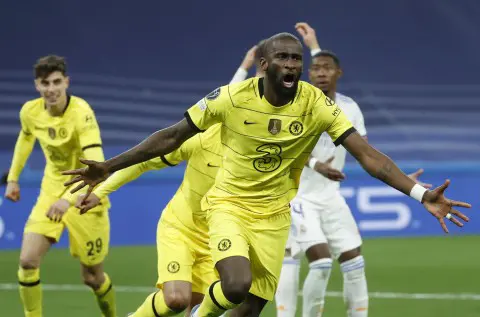 Other Real players attempted to shake Rudiger's hand, but he stayed enraged on the ground, and Ferdinand believes the Germany international will regret his actions—though he was pleased to see the contract rebel display such emotion and ambition. "
It's emotional, dude," Ferdinand said on BT Sport in response to the film of Rudiger shoving Alaba away. And I don't think he'd want to view those photographs or react like that.