Romelu Lukaku angered a large section of the Chelsea support over the Christmas period with a spectacular interview in the Italian media that suggested he regretted joining the club and was open for a return to Inter.
It was an incredible revelation from the club's record signing, who had returned on big wages but had given relatively little back. For several days, it seemed that Lukaku may even be incredibly forced to depart after openly criticising manager Thomas Tuchel.
Fast forward just six weeks and Lukaku is threatening to get back in the good books. Performances may remain lacklustre, but at least he is starting to remember where the net is.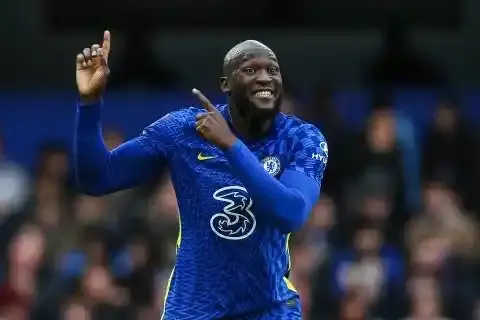 Indeed, had it not been for Lukaku's contribution against Al-Hilal and Palmeiras at the FIFA Club World Cup, Chelsea may not have won the trophy.
Lukaku to the rescue
Tuchel's side were lacklustre overall and managed just three goals in their two matches, with the decider in the final coming by the way of a Kai Havertz penalty in extra-time. Lukaku had been their scorer otherwise.
And the big Belgian proved a point he made in his infamous interview with his opening goal in the 2-1 final win over Palmeiras: Chelsea do not use him to the best of his abilities.
The Blues rarely get quality crosses into the box, yet the delivery that was produced by Callum Hudson-Odoi for his opener was delicious. Lukaku met it perfectly, with the ball accelerating off his head and into the top corner, despite the close attention of two defenders.
It was a reminder of just how potent he can be when given the correct service.
Lukaku, though, must appreciate this is not necessarily the football that Tuchel wants to play.
Instead, he must find a way of integrating himself into the team more effectively. In over 70 minutes, he managed just 24 touches and won only four duels. Goals can only be part of the equation.
But Lukaku has, nevertheless, provided Tuchel with a reminder of his potency and has started to make up for his ill-advised words to the Chelsea support. This can only be the beginning, though.