Sam Kerr on targets as Chelsea Women beat Man United to win FA Cup title
Once again, Sam Kerr proved to be the match winner for Chelsea as her goal sealed the Women's FA Cup Final at Wembley, which witnessed a record-breaking crowd.
Throughout the match, Chelsea found themselves playing second fiddle to Manchester United, but Kerr's goal in the middle of the second half ensured that they emerged as victors.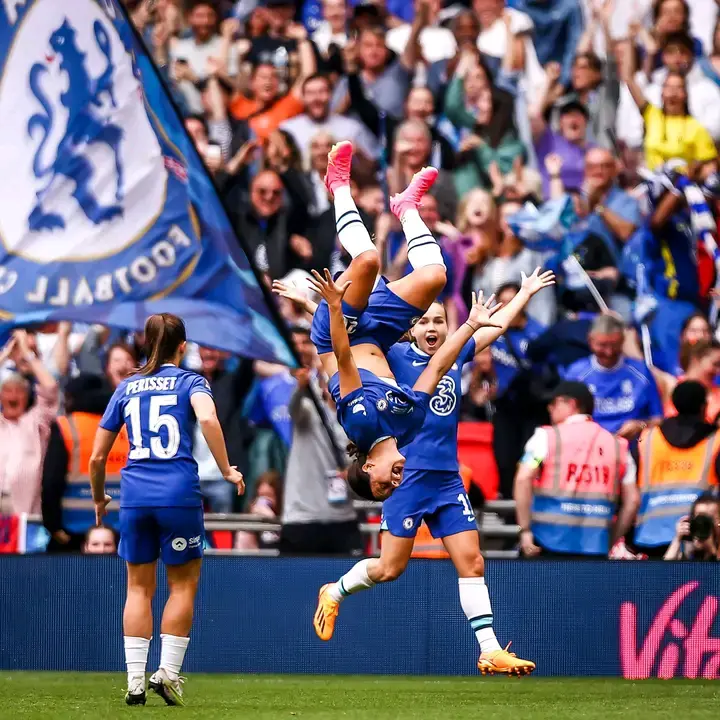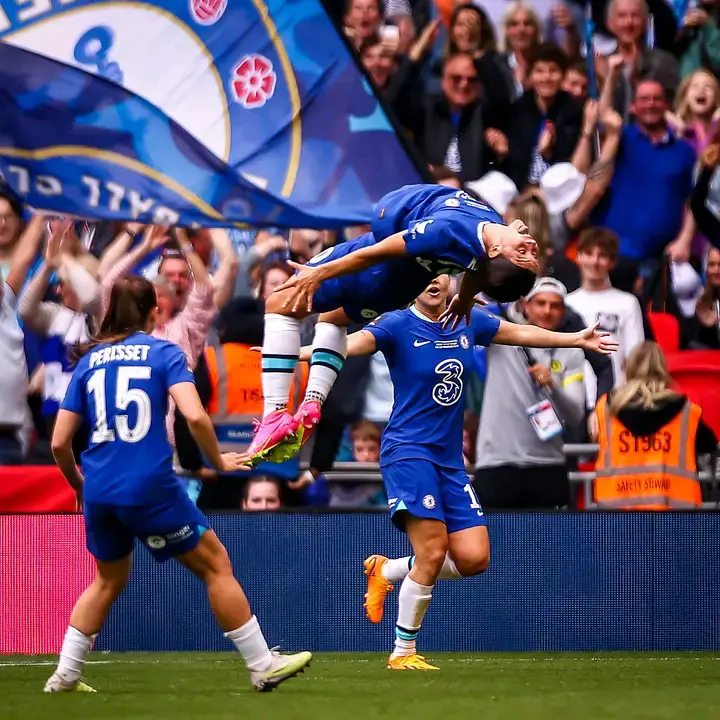 T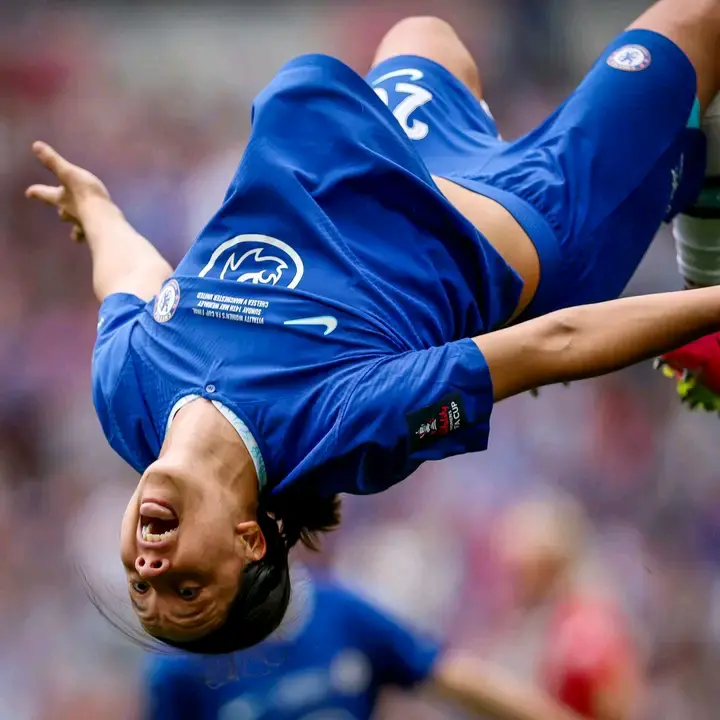 his triumph marks a remarkable milestone for Chelsea, as it represents their 13th major trophy under the guidance of manager Emma Hayes. On the other hand, Manchester United's dreams of securing their first major silverware were dashed.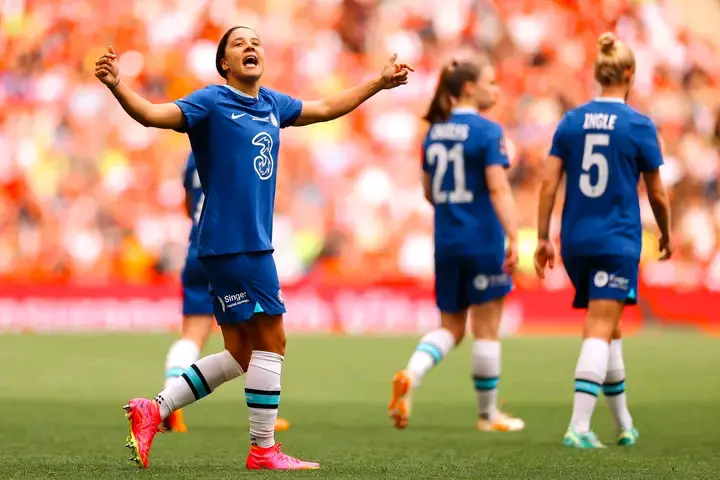 The magnitude of the occasion was evident in the stands, with a staggering attendance of 77,390 spectators at Wembley. This unprecedented turnout set a new world record for attendance in a women's domestic game, signifying the growing popularity and recognition of women's football.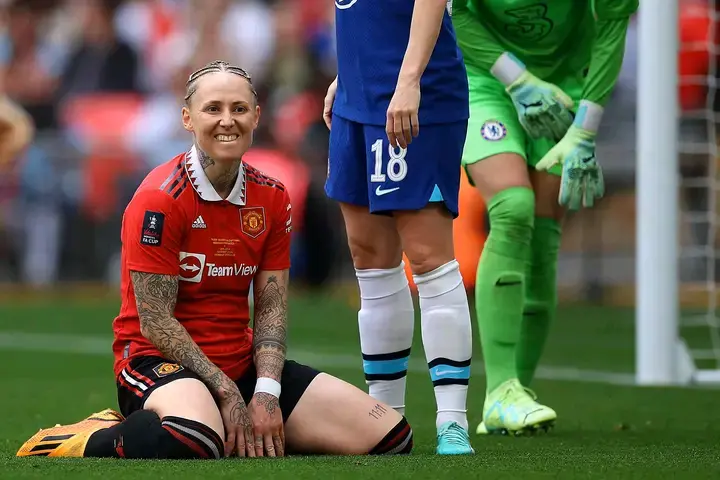 The final began in dramatic fashion, with Manchester United seemingly finding the back of the net within the first 20 seconds. However, their joy was short-lived as Ella Toone was deemed offside during the buildup, resulting in the disallowed goal. Despite this setback, Manchester United dominated the first half, effectively neutralizing Sam Kerr's influence and creating promising opportunities through Millie Turner and Leah Galton.
However, Chelsea displayed resilience and determination as the match progressed. Kerr, renowned for her ability to shine in crucial moments, once again delivered when it mattered most, scoring the decisive goal that secured victory for her team.
Prize Money List;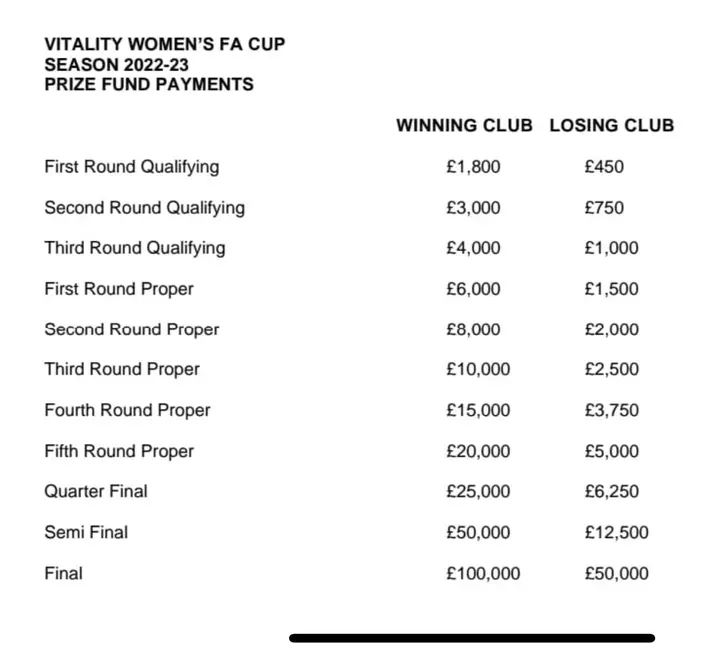 Photo Credit: Vitality Women's FA Cup
Chelsea women's remarkable triumph over Manchester United in the Women's FA Cup Final not only secured them the coveted title but also delivered a substantial financial reward. As the champions, Chelsea will be awarded a handsome prize money sum of £100,000.
This significant cash injection will undoubtedly serve as a major financial boost for the club, propelling them further in their pursuit of success.