A lot of Chelsea fans gathered themselves outside Stamford Bridge earlier and they were protesting ahead of their game against Brentford today.
There were lots of news surrounding the fact that Roman Abramovich is ready to sell the club due to multiple sanctions received from the UK government, and the Ricketts family seems to be the suitable buyer.
Reacting to this, a lot of Chelsea fans were outside Stamford Bridge earlier, and most of them had a clearly written note that reads; "We Don't Want The Rickett Family, No to Ricketts family."
See some of the photoss from the protest below.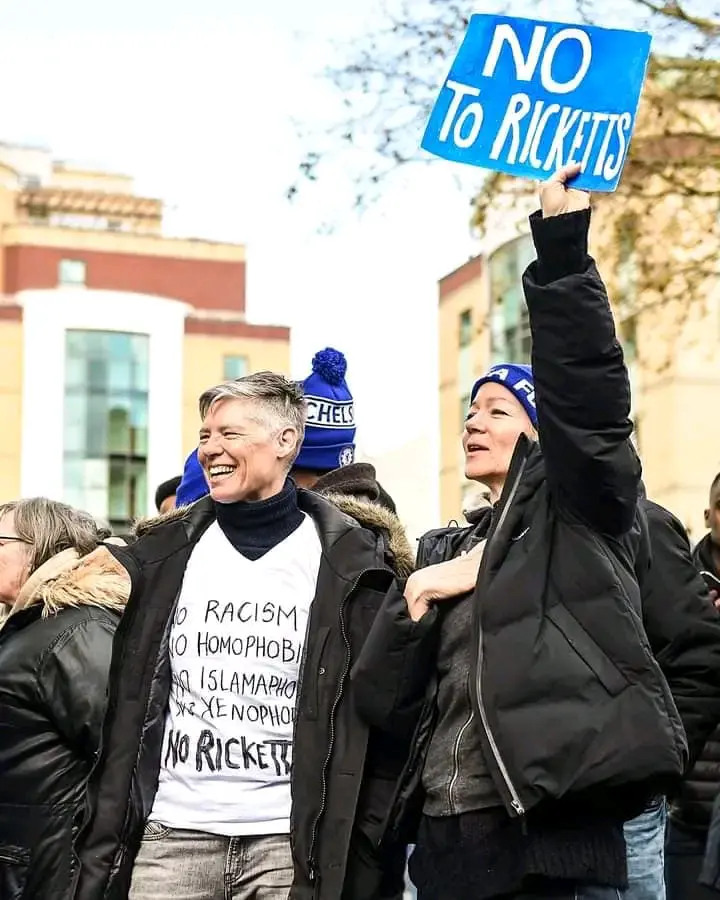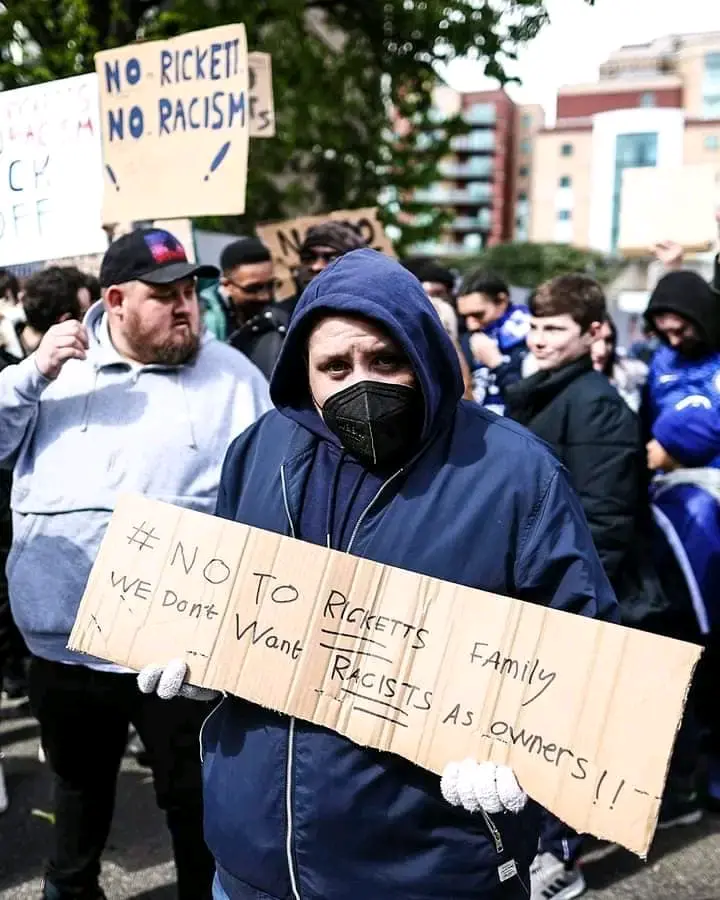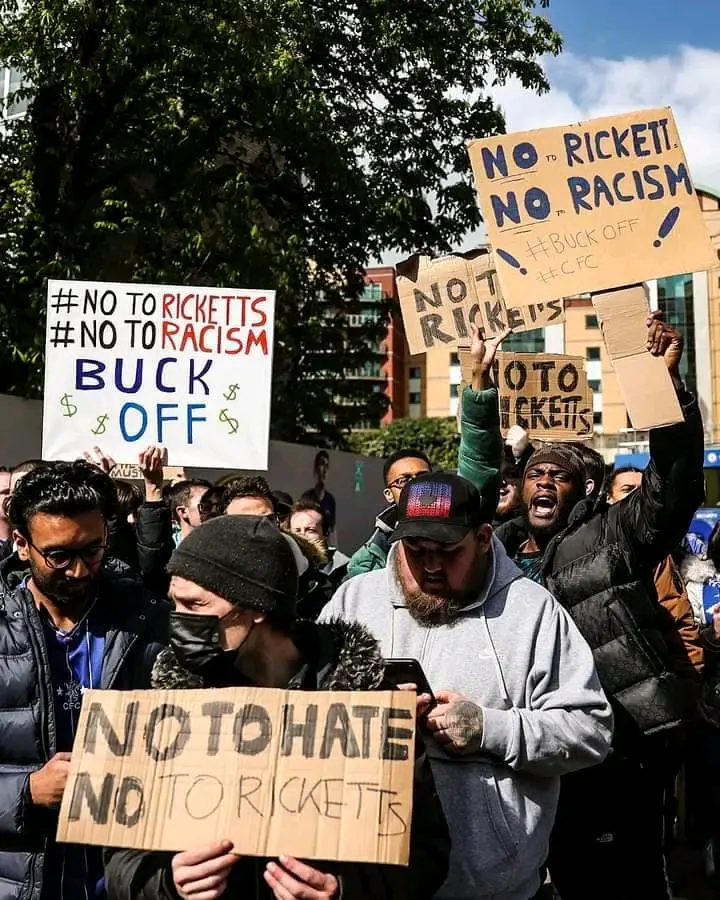 It seems a lot of Chelsea fans wants someone that will handle the club exactly the same way Russian Billionaire, Roman Abramovich did and they don't see the Ricketts doing that.
What do you have to say about this, do you think Chelsea will see any owner like Roman Abramovich again? Kindly leave your comments in the comment section below.