One of the reasons why Chelsea's current striker Aubameyang will find it difficult to succeed at Chelsea is because he has lost his scoring abilities. Aubameyang was not successful while playing for Arsenal and he will not be successful while playing for Chelsea.
Aubameyang is not the solution to the scoring problems that the Blues have been having.
After gaining the lead on Sunday thanks to a goal scored by Raheem Sterling, Chelsea was forced to settle for a draw against Nottingham Forest in the Premier League match.
However, Forest came back and tied the game thanks to a goal scored by Serge Aurier on a volley. As a direct consequence of this, the Blues have now fallen seven points behind the top four teams.
Aubameyang had a fantastic opportunity to score late in the game against Forest, but he did not take advantage of it. As a result, I am convinced that the 33-year-old player is well past his prime. He wasn't the answer at Arsenal, and he's not going to be the answer now at Chelsea."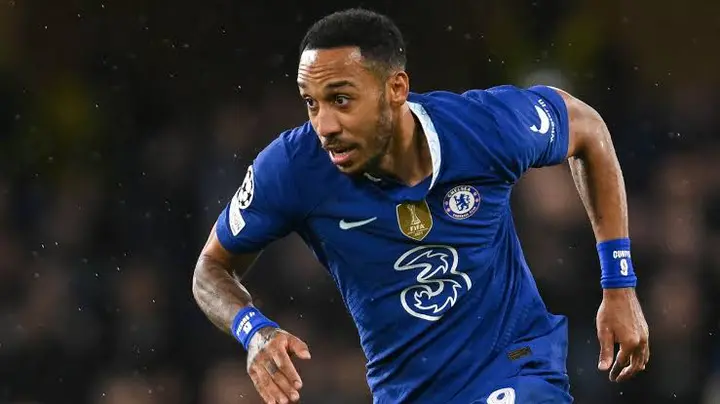 Gabon International was getting up there in years. He is no longer the same player that he used to be. Chelsea is attempting to acquire [Christopher] Nkunku, who is the player they are chasing; however, it is uncertain whether they will be successful in their pursuit of him. According to rumour, the RB Leipzig Forward might come to Chelsea next season. But until he is unveiled the rumour will be difficult to believe. Even if Chelsea Acquires a high-scoring striker they still need a creative midfielder and they are not even seeing that. Chelsea's midfield lacks creativity. This is also one of the reasons why Aubameyang cannot succeed at Chelsea.
Anyways that is my opinion and I cannot force it on you, you can make yours known in the comment box. Please don't forget to like, comment and share. Thank you.