Manchester United played their last EPL game before the beginning of the World Cup as they face Fulham at their home stadium and it's obvious that this is a must-win game for them after the 3-1 defeat against Aston Villa as Erik ten Hag claims before the game.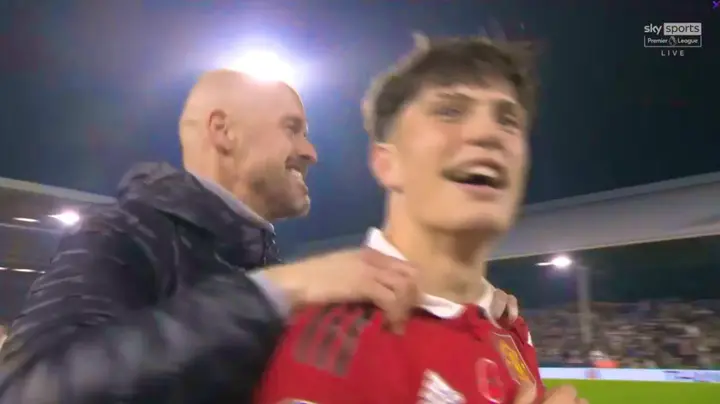 Christian Eriksen scored his first goal for Manchester United to inspire them to a first-half win against Fulham but it was not enough as Daniel James scored an equalizer to make it a 1-1 draw for Fulham against his former club.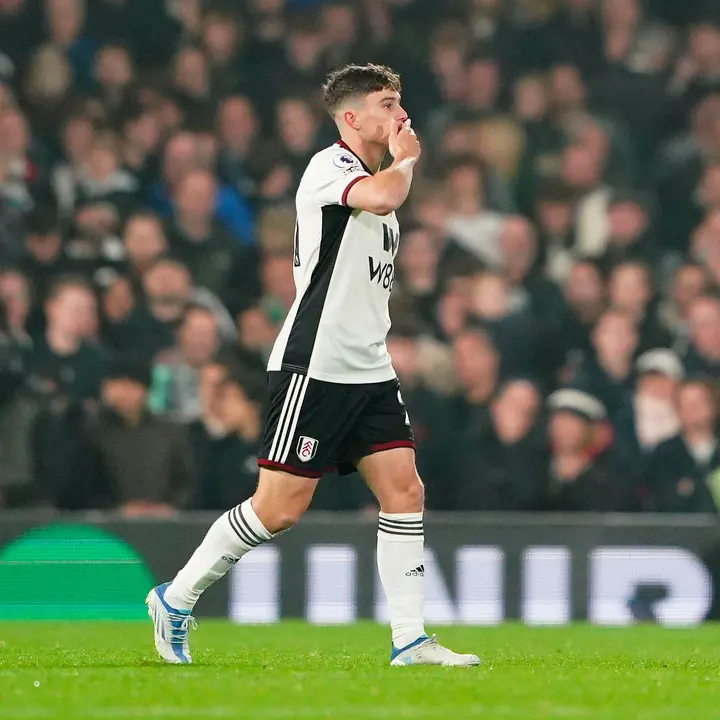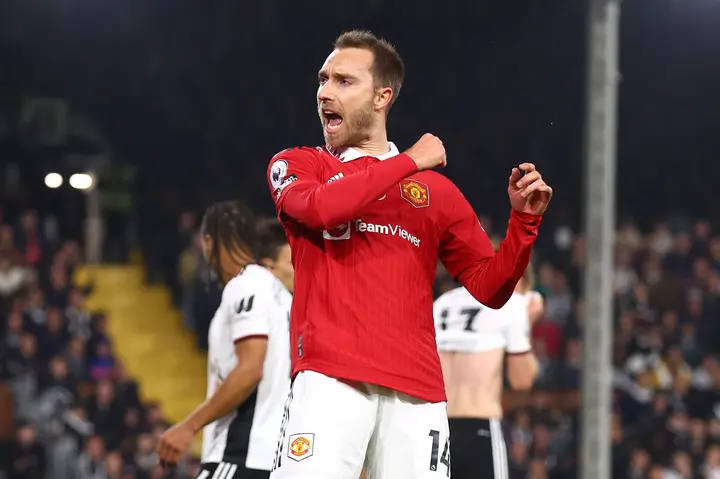 Manchester United has to rely on Alejandro Garnacho before they can score a late winner in the game and it's obvious that this hits differently for the fans.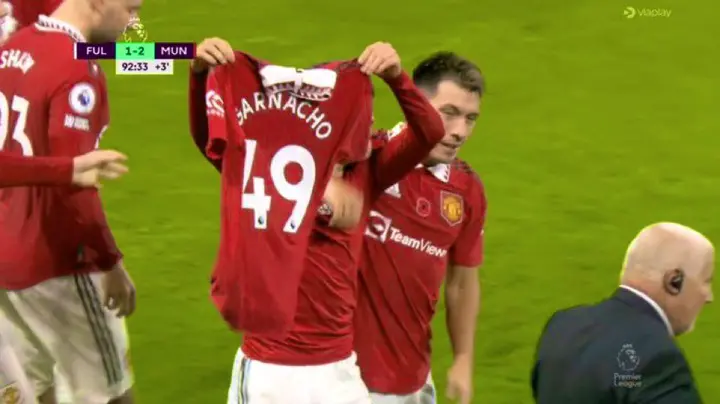 Shortly after Garnacho scored this goal, he pulled off his shirt to celebrate his late winner and this is something we've seen before. He has managed to replicate Lionel Messi and Ronaldo's Celebrations in their days at Barcelona and Real Madrid respectively.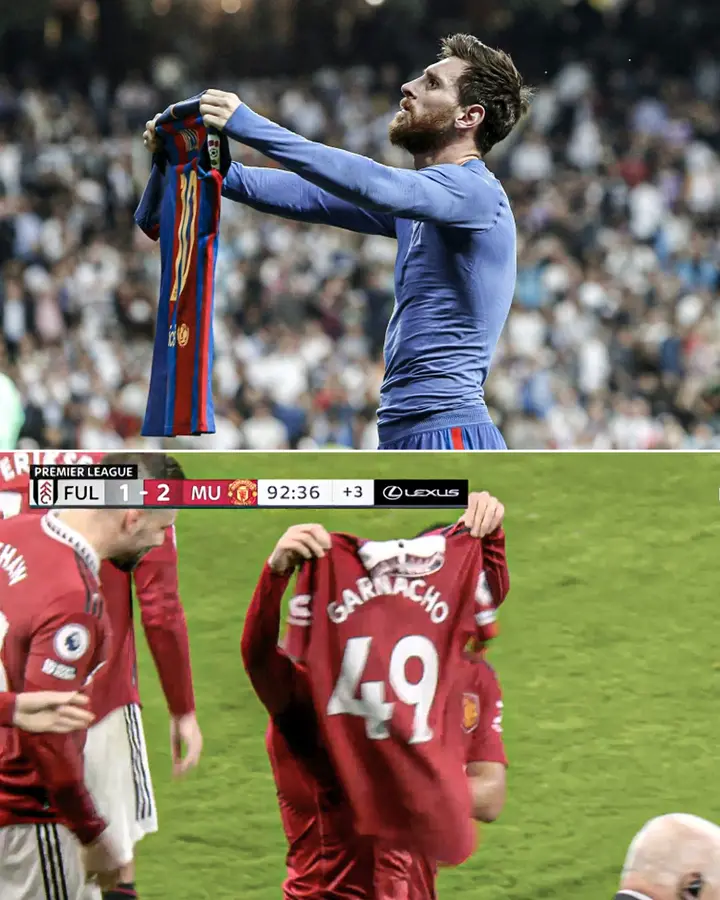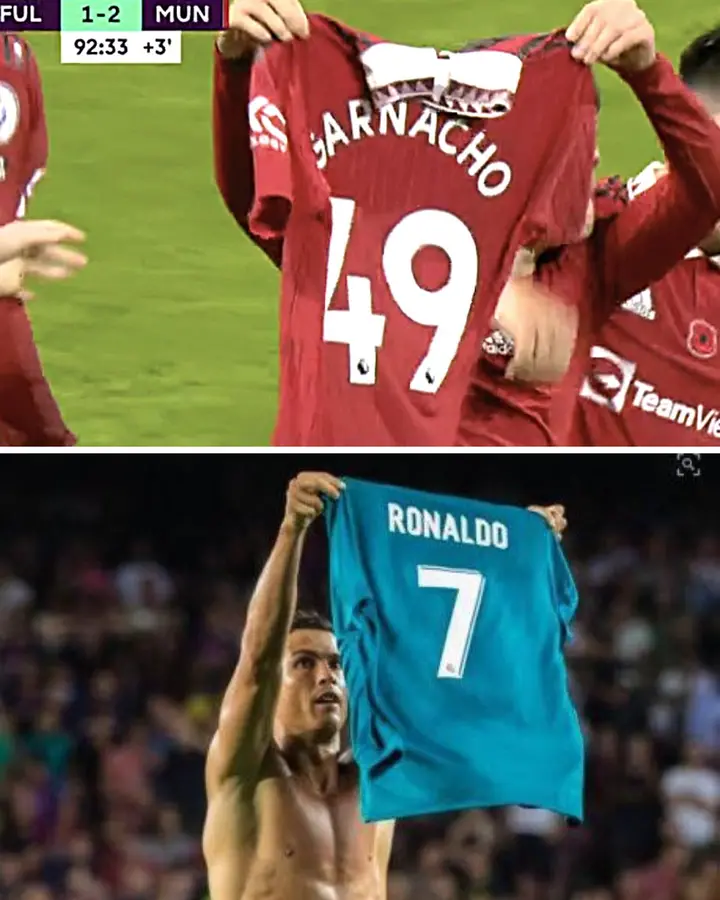 It's a fact that Alejandro Garnacho is an Argentine player but he adores Cristiano Ronaldo and this might be his way to show that he respects the two of them.
What are your thoughts about this and do you agree that Garnacho has just proved that one can adore both Cristiano Ronaldo and Lionel Messi?