Rio Ferdinand once again raved about Thiago Silva following his display for Chelsea in the Carabao Cup final last weekend.
Not for the first time this season, Ferdinand purred over a performance put on by the Brazilian on his own YouTube channel.
Silva deserved the gold medal
The latest showing in question was Sunday's seismic bout against Liverpool, surrounded by several thousand supporters within Wembley's walls.
Chelsea and Liverpool delivered a show of pure entertainment, played out by many of the game's greatest artists.
Whilst several players deserve a mention for covering the canvas with some stylish strokes, few managed to paint such a scene of peace amongst the chaos like Silva.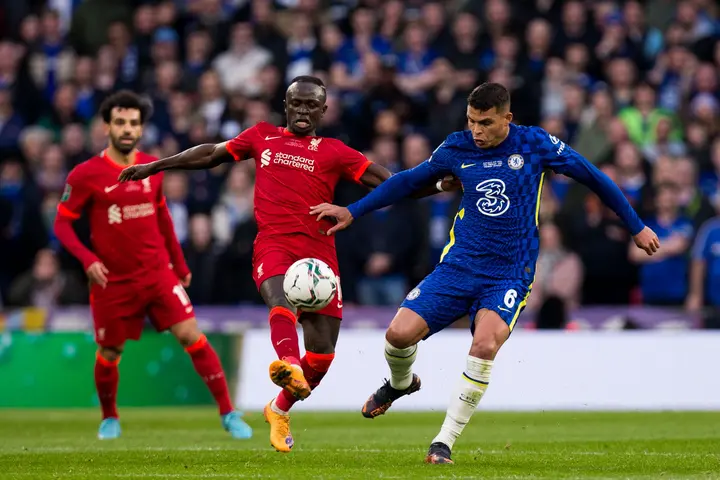 He simply seemed unphased by the occasion, the opponent, or the atmosphere.
This isn't surprising at all, considering the career the defender has enjoyed and all the grandeurs that come with it.
Not many players approaching 38 can not only last 120-minutes of breathless football, but remain classy throughout the fixture and still score a penalty at the end of it.
"Thiago Silva, what he's doing at 37-years-old is ridiculous," Ferdinand said.
"Cool and composed. Calm under pressure. He's talking to teammates, talking them through the game. Shout out to Thiago Silva."
Rudiger and Chalobah keep the peace
Silva was certainly a standout from the cup finale, yet those stationed next to him also deserve recognition.
Antonio Rudiger detained Liverpool's forwards with typical tenacity and ambition.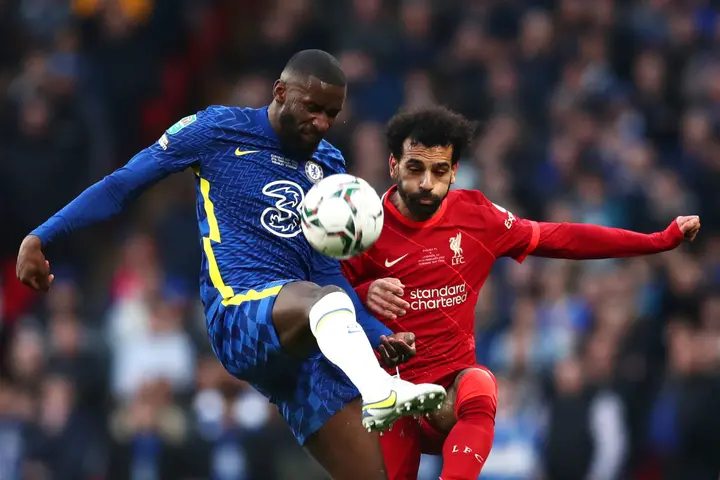 Despite only playing 90 minutes once since December, Trevoh Chalobah's concentration and energy excursion rarely slipped below the mark.
Combine all three centre-halves and Thomas Tuchel created a recipe for success.
Especially as the two either side cover for Silva's lack of pace, which in turn he makes up for with speed of thought.
"Playing in a three helps," said Ferdinand on the Brazilian's ability to maintain levels of the highest standard.
"And playing alongside Rudiger, who's an absolute animal. He's got pace alongside him. If it isn't (Andreas) Christensen, it's Chalobah. Christensen isn't as quick as Chalobah.
"When I saw them at Leicester away, Chalobah and Rudiger either side of Silva, that's when I thought they were going to win the league."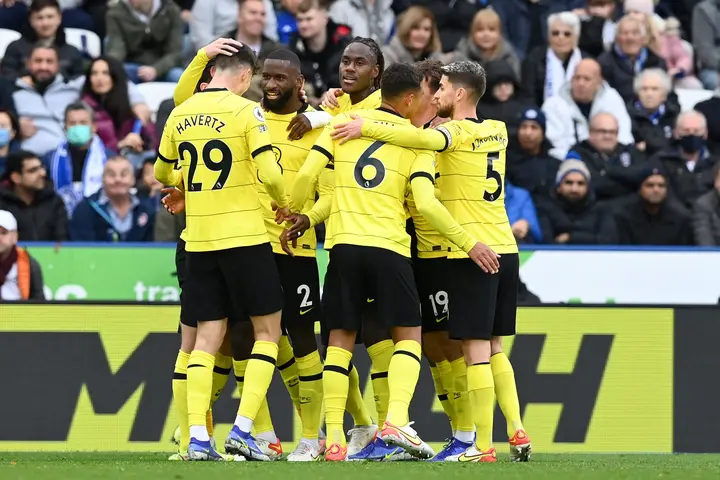 Tuchel has been able to call upon this defensive trio on only a few more occasions since that 3-0 win at the King Power, mainly due to Chalobah's injury absences.
Had the Chelsea coach managed to keep the three together, who knows where his side could be in the Premier League right now.