Former Manchester United player, Garry Neville, who described the Manchester United team against Liverpool as a "waste of space", in a statement has spoken on Thiago Silva's countenance at the Anfield stadium during the Manchester United clash.
Manchester United had a very deplorable performance against Liverpool which resulted in a 4-0 defeat as the Jurgen Klopp's side thrashed the Red Devils profusely to continue their title race or challenge in the league.
The recent defeat has dawned negative impressions on Manchester United and its supporters on their top-four race in the league after the premier league giant failed profusely to safeguard their top four hope in the league.
Garry Neville affirmed that Thiago Silva was laughing at Manchester United at the Anfield stadium.
" Thiago was laughing when he came off, he was laughing at Manchester United all game. I don't normally swear on the podcast but he took the piss out of Manchester United tonight.", He recounted.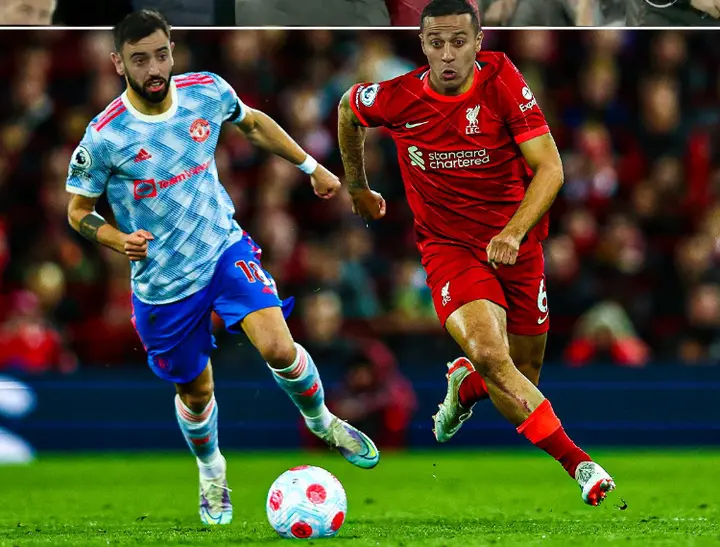 Thiago Alcantara played a significant role in the Liverpool 4-0 victory over Manchester United in the clash by controlling the midfield activities perfectly.
More so, the former Barcelona midfielder seemed to be glad at his performance and the performance of his teammates as happiness dawned on his face while coming out of the game as a substitute for Naby Keita.