This Is Why Volkswagen Made Christian Pulisic A Brand Ambassador
In November 2021, Volkswagen announced Pulisic as its brand ambassador, let's find out the rationale behind the decision.
American soccer fans expected a brilliant performance at the Qatar World Cup from rising Chelsea star, Christian Pulisic, and he didn't disappoint them. His incredible goal against Iran in the 38th minute pulled the U.S. team right in the knockout rounds. This is an incredible performance for the U.S. men's national team after failing to qualify in 2018 for the World Cup. But, those who follow soccer know that Pulisic is a rising star and not just a one-game wonder, so it is hardly surprising that the most famous brands want to partner with him.
The youngster from Hershey, Pennsylvania, who became the most expensive American soccer player of all time, already has endorsement deals with brands like Puma, EA Sports, Chipotle, Perfect Play, and Gatorade. And it is safe to say that marketers will pursue him even more fervently following his World Cup performance. One brand that was eager to recruit him as their newest Ambassador is Volkswagen. The German car manufacturer didn't want to lose the opportunity of working with the rising American star; thus, in November 2021, Volkswagen announced that it named Pulisic as its newest Brand Ambassador.
"We're excited to welcome Christian into the Volkswagen family and continue expanding our relationships with U.S. Soccer team players," said VW of America senior VP, Kimberley Gardiner. "His community activism and genuine interest in Volkswagen vehicles like the ID.4 and GTI make him a natural fit for our brand, and we look forward to working together on some meaningful projects."
This Is Why Volkswagen Made Christian Pulisic A Brand Ambassador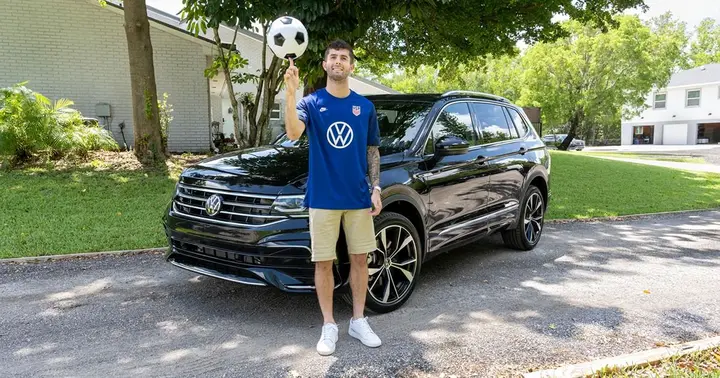 Evidently, Pulisic's star power, outgoing personality, and charisma make him the ideal ambassador for any brand. And there is also the fact that Pulisic is a Generation Z hero, and Volkswagen is trying to expand its customer base and attract younger car buyers. In order to keep up with Gen. Z demands, VW had to partner with cooler, younger and socially more committed celebrities, like Christian Pulisic. Last June, the German automaker has upgraded its marketing strategy with the opening of a TikTok account.
"We are experiencing the biggest transformation in the history of the car. That means new business areas and disruption. To promote trust in New Auto, we also want to reach the digital, environmentally-conscious Generation Z. Instead of saying: strategy is too complex for a platform like TikTok, we are simply going ahead and trying it out" – says Michael Manske, Head of CEO & Digital Communications at the Volkswagen Group.
Recently, Andy Palmer wrote in the Independent that "Generation Z has the power to make or break the auto industry." According to Palmer, these young adults and teenagers will spend money and support businesses that share their ideals and values.
In this situation, choosing a brand ambassador like Pulisic—a hero on the field as well as an admirable young man who donates his time and money to charities—seems like a fantastic marketing move. According to Classy's Why America Gives report, Gen Z might become one of the most charitable generations in history.
"While they aren't giving the same amounts older generations are, they have the largest growth potential," Soraya Alexander, Classy President & GoFundMe COO told Forbes. "This shows just how important giving back is to younger generations. They vote with their dollars and are willing to make sacrifices to give to the causes they believe in."
This Is Why The Partnership Between Christian Pulisic And Volkswagen Is A Match Made In Marketing Heaven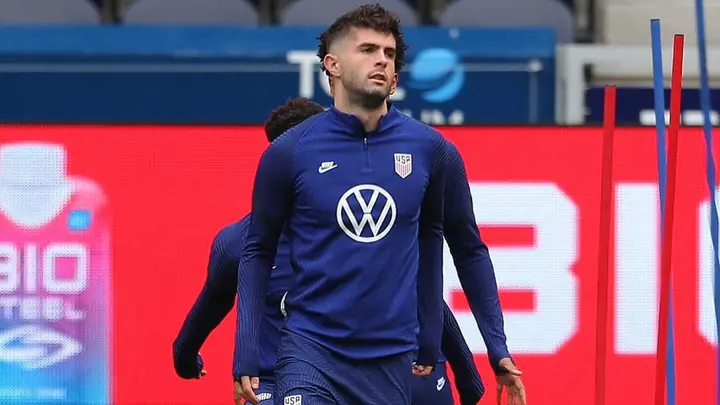 Most brands when they select a brand ambassador can only hope that the individual likes their company's products. While this is not always the case, VW got lucky with Pulisic because he was already a fan of the brand. Autoevolution emphasizes that Pulisic's family even owned a Volkswagen Golf GTI and a Tiguan SUV in the past. Meanwhile, Pulisic added that the first car he owned was a Volkswagen Polo, which he drove while living in Germany. The young soccer player and the German automaker clearly have a strong connection, which is more than most businesses can expect to achieve over time.
However, it is not just Volkswagen who wins from this partnership as even Pulisic benefits from the deal. Being associated with a major brand like Volkswagen boosts the prestige of the young soccer player and increases his popularity with global audiences. Furthermore, this endorsement deal opens the door to other collaborations with mega brands. Last, but not least important, the collaboration with Volkswagen sets Pulisic apart from other young athletes and demonstrates to the public that he "made it" and is now competing in the major league.