Thomas Tuchel actually had real doubts about 28-year-old Chelsea player's defensive ability
Reports have claimed that Thomas Tuchel had doubts over the defensive ability of Mateo Kovacic at Chelsea.
According to The Athletic, the German didn't believe he had the ability to play in the roles occupied by Jorginho and N'golo Kante at the club.
The Croatian has endured a mixed season like many this year, with injuries frequently disrupting his time as a starter at Stamford Bridge.
Chelsea fans will be frustrated the period of time he was fit in coincided with the World Cup. The 28-year-old took the chance to impress with both hands, playing a key role in his countries third place finish.
For Chelsea though, success has not come so easy. The Blues continue to languish in mid table.
With Kante having not been seen since the second game of the campaign, there was a real opportunity for Kovacic to prove his worth to the few who still doubted him.
Tuchel had doubts over Kovacic
While fitness can be put down as the reason for his mediocre season, the fact he hasn't been able to naturally replace Kante may come as no surprise to his former manager.
According to The Athletic, Tuchel struggled to trust the Croatian in either midfield role, despite being a fan of his immense talent.
With Enzo Fernandez now at the club following his club-record move, all eyes are on who becomes his long-term partner in midfield.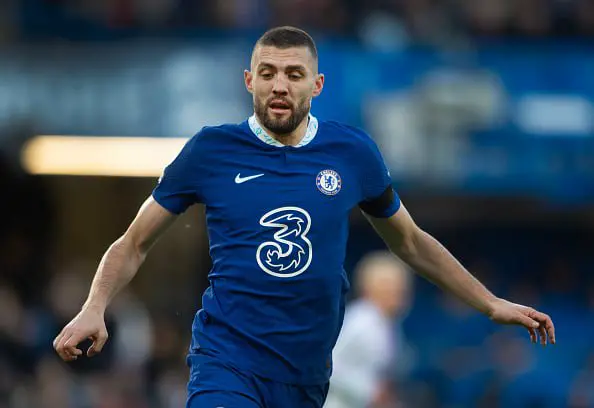 He was paired with Conor Gallagher during his debut against Fulham, however plenty of signs point to him likely leaving at the end of the season.
This could open up an opportunity for the 28-year-old, but there are still no guarantees over his future at Stamford Bridge.
It will be interesting to see if Chelsea re-enter the market for another midfielder in the summer, especially with the quality that will likely be on the move.