Chelsea manager Thomas Tuchel believes his team was the architects of their own demise at Elland Road and that they must improve if they are to have a successful season.
Leeds United's new signing Brendan Aaronsen's perseverance was rewarded with a goal after Edouard Mendy mishandled a back pass.
The Senegal international could have kicked it as far as he could, but he missed the control and messed up the Cruyff turn he was attempting.
Tuchel claims that mistakes like that at the time they occur change games, and the goalkeeper is aware of this.
He told reporters after the game: " He knows himself. With these kinds of mistakes, we don't have to speak a lot.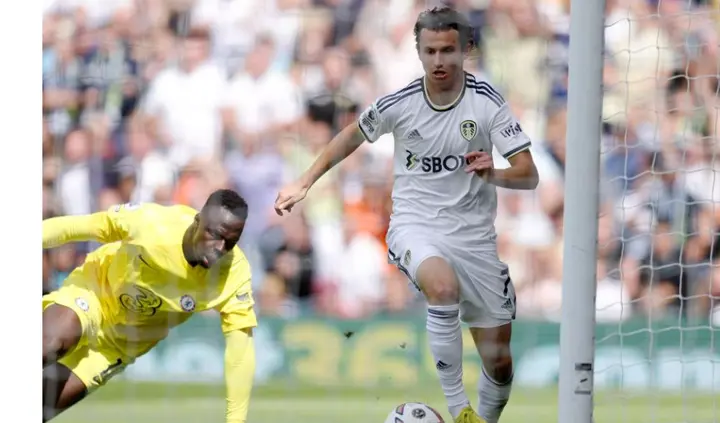 "It's a huge mistake at a crucial time in the match. It does not help and he's the one who is most disappointed."
A significant summer signing Soon after Mendy's error, Raheem Sterling gave away a penalty, and Leeds took full advantage, with Rodrigo scoring his fourth goal in three games.
Jack Harrison, who never stopped running, then sealed victory by directing the ball past Mendy for his side's third goal and confirming their first win against the Blues since 2002.
Despite Leeds' dominance, Tuchel insisted his team had enough to defeat the West Yorkshire side.
"We can play on a high level and today we lost track. Everything was going well and I still believe we can win with this team in Leeds. I think it's more our fault than anybody else's credit."