Chelsea manager Graham Potter has been told to "fight through" the difficult period as the club owners remain faithful to the long-term project, according to The Telegraph.
So, Potter stays — for now.
The message from the Chelsea board is clear, The Telegraph claims.
Potter has reportedly been told to "put on his tin hat" and fight through the boos and calls for him to be sacked.
Aside from the support from co-owners Todd Boehly and Behdad Eghbali, co-sporting director Paul Winstanley's faith in Potter's qualities is reportedly seen as a significant factor in the club's decision to keep the manager, too.
The report adds that the club's preferred plan is to allow the former Brighton manager to finish the season and then have a full campaign in charge of the team before making any further evaluations.
In other words, Potter is expected to have almost one and a half years to prove himself.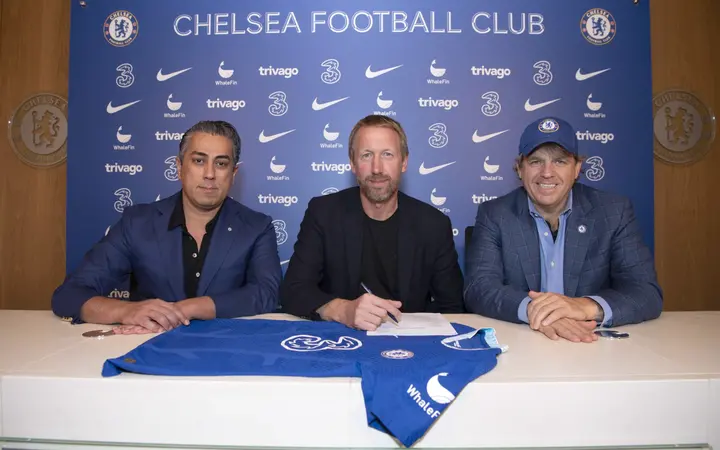 This would likely disappoint some of the Chelsea fans, who are used to short-term success-oriented decisions under Roman Abramovich's ownership.
Whether this is really a feasible option amid the team's poor form remains to be seen, however.
Boehly and Eghbali are reportedly hopeful that positive results and good performances can win the fans over, but the next three matches; against Tottenham Hotspur, Leeds United, and Borussia Dortmund, are clearly not easy.
It is possible — probable, in fact, given Chelsea's form — that the situation will only get worse, and instead of preparing for the next season, the team will have to fight for a spot in the top half of the table to avoid embarrassment.
Staying as one. 💙 pic.twitter.com/QrCtd2j8lR

— Chelsea FC (@ChelseaFC) February 20, 2023
On a positive note, if Chelsea were to part ways with Potter, the club is unlikely to have to pay a huge compensation the manager would be due, after signing a five-year contract worth £12million-a-year.
The Telegraph mentions that it is a common practice for clubs to insert a termination clause in contracts, although such a scenario has not been considered at this stage.