In the Premier League goalkeepers often find themselves under immense pressure to not only make crucial saves but also to contribute to their team's possession-based style of play. This season, a select group of custodians have demonstrated exceptional proficiency in distributing the ball accurately, as reported by Squawka.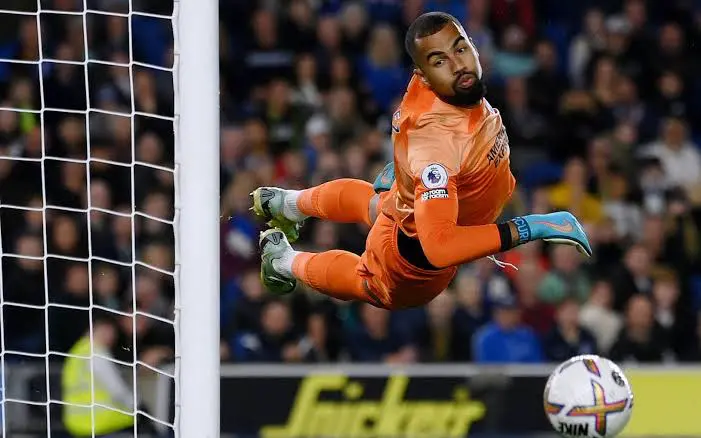 Leading the pack is Brighton's Robert Sanchez, boasting an impressive 87.7% pass success rate. This statistic underlines Sanchez's ability to initiate attacks from the back, providing a valuable asset for Brighton's build-up play. His composure under pressure and precise distribution have played a pivotal role in Brighton's commendable performances this season.
Bernd Leno of Fulham follows closely with an 82.2% pass success rate. Leno's confidence with the ball at his feet is evident, often acting as an auxiliary playmaker in Fulham's possession-oriented approach. His accurate distribution has been a crucial element in the Gunners' ability to control matches and launch counter-attacks swiftly.
Manchester City's Ederson is renowned for his exceptional ball-playing skills, and this season is no different. With an 81% pass success rate, Ederson continues to be a linchpin in Pep Guardiola's tactical setup. His pinpoint long-range passes and quick distribution provide City with a unique dimension, allowing them to transition seamlessly from defense to attack.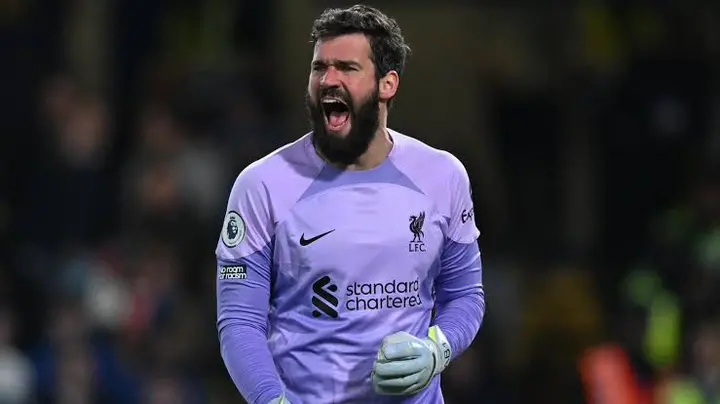 Liverpool's Alisson Becker, widely regarded as one of the best shot-stoppers in the world, also showcases his proficiency in ball distribution. His pass success rate of 79.1% is a testament to his ability to start attacks from the back. Alisson's accuracy and vision allow Liverpool to maintain possession and control the tempo of the game.
Completing the list is Mark Flekken, whose 78.3% pass success rate for his club underscores his effectiveness in playing out from the back. Flekken's composed and accurate passing is an asset for his team, providing them with a reliable outlet to begin their offensive movements.
These statistics highlight the evolving role of goalkeepers in modern football. No longer confined to shot-stopping duties, they are now integral components of a team's possession-based style. The likes of Sanchez, Leno, Ederson, Alisson, and Flekken exemplify this trend, showcasing their exceptional ability to contribute to their team's overall gameplay.