Vasco Da Gama reveal number of game remain for Andrey Santos to play before joining Chelsea
Chelsea's heavy investment by signing players last January Transfer Window, one of the most promising and talented among the players signed by the London Club is Andrey Santos and many fans of the clubs have been looking forward to seeing him play for the club since their announcement of his signing.
With the requirements needed for him to play for a Premier League Club like Chelsea, this has not been possible but there is a good news for the Blues.
This is following the return of Andrey to his former club, Vasco Da Gama, he will only need to play one more game for the Brazilian side to be able to get to Chelsea.
This is when he will be granted the permit to play for the club.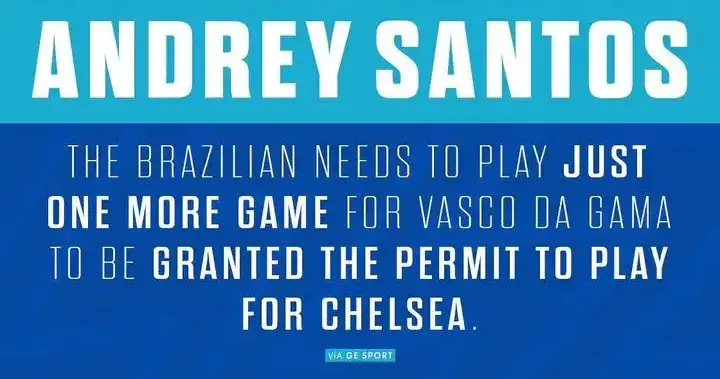 Andrey will undoubtedly be an important addition to the current Chelsea squad especially with the availability of Enzo Fernandes, N'Golo Kante and Mateo Kovacic