Referring to past results recorded at Wembley by Chelsea football club, Mason Mount has given a clear reason why Chelsea could find it hard to advance to the finals or rather win the Football Association cup this season.
Chelsea have now booked another day to play at Wembley stadium after advancing to the semi-finals of FA cup following their evening 2-0 win over Middlesbrough.
This will be the second time playing under the roofs of this neutral ground having in mind the the London-base club lost EFL finals to Liverpool on the same soil barely months ago in a dramatic penalty shootouts.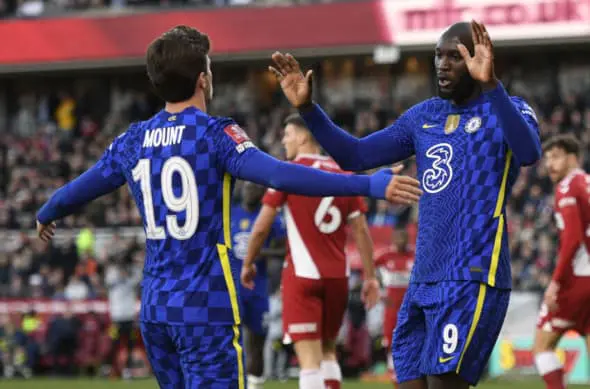 The 21-year-old has sent a warning though stating how exactly the sactioned blues are hungry for domestic trophies before this season ends.
However, Mount doubs chance of winning at on this soil as he acknowledges that Wembley has not been a fair hunting ground for them in the past days, keeping his fingures crossed that this story is going to be re-drawn.
"We're so hungry for a domestic title, we just need to keep going. It's not been the best of runs for us at Wembley but we want to right that wrong. We've already had one final at Wembley this season and lost it so we're hungry to win.
If at all history may have a space in football as Mount alleges, it shows exactly why Chelsea could find it hard to advance to the finals and even lift the throphy ahead of other clubs like Liverpool and Manchester City.