What Rudiger said about N'Golo Kante in his goodbye message
Antonio Rudiger is one of the most hailed defenders in the Premier League. The defender who lost his chance in Chelsea's team under Frank Lampard bought into Tuchel's tactics and has transformed to be rock solid center-back.
His discipline and no-nonsense defensive attitude have made it hard for Chelsea to keep him, as he has signed a deal to go to Real Madrid, who has been chasing him for a long time. However, the German defender has also taken time to speak about one of his Chelsea teammates, N'golo Kante, in his goodbye message to the club's fans.
Kante is known to be a humble player to the core, and his simplicity has made even fans of other clubs have maximum love for him. Rudiger has also not spared a nice word in describing how good the French man is and the memories he has had with him.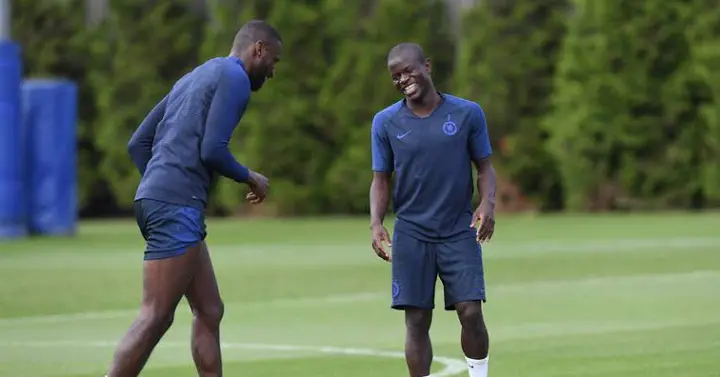 According to Daily Mail, Rudiger said he heard a lot of things about Kante's humility and how he never raises his voice at anyone. At first, he thought it was impossible for a player to be like that, considering the pressure and disappointments that come during matches.
But to his surprise, he came to Chelsea and verified that everything they say about the former Leicester City midfielder is authentic, including the Mini Cooper he drives. He said, while speaking to Kante, the midfielder would simply move his lips and nod his head in agreement.
Aside from Kante, Rudiger also spoke about Mason Mount, whom he said has become his close pal at Stamford Bridge. He also revealed in his message that, at times, he found it hard to believe that the forward is 23 years old, considering the elite mentality he has.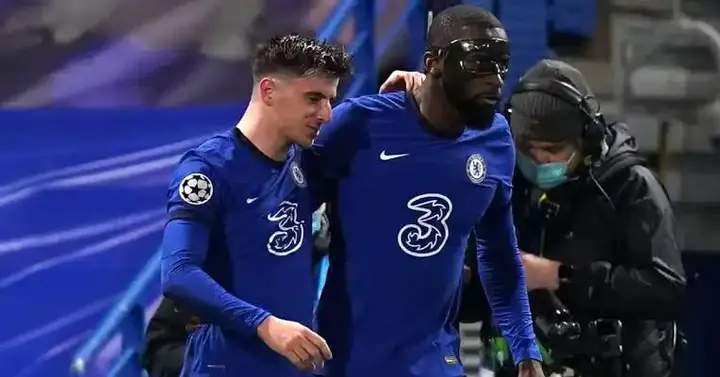 The Blues will face Watford on Sunday, and the game is likely going to be the last one that Rudiger will play in a Chelsea shirt.