Marina Granovskaia was one of the most successful figures in English football, helping Roman Abramovich's Chelsea assert their dominance domestically and in Europe
Former Chelsea transfer guru Marina Granovskaia has kept a low profile since departing the West London club following Todd Boehly buying out Russian Roman Abramovich.
Granovskaia was one of Abramovich's most trusted allies and was responsible for the transfers of Chelsea greats such as Eden Hazard and N'Golo Kante, with Roman's Empire bringing trophies galore to Stamford Bridge, including two Champions Leagues.
Following the sale of Chelsea to American Boehly, which saw Russian-Canadian businesswoman Granovskaia be paid a reported handsome £35 million bonus, the ex-transfer chief has kept a low profile. Granovskaia was linked with a swift return to football to join Abramovich again on another project with Spartak Moscow.
However, an acquisition of Spartak hasn't taken place, and she is yet to return to football. Little else is known about her current activities since leaving Chelsea.
Follow us on X for the best and latest in sports news
However, Granovskaia returned to Stamford Bridge twice in the space of a month earlier this year. But in a twist, she was not a guest of owners Clearlake Capital or Boehly.
Granovskaia sat in posh seats in the middle tier of the West Stand during the game for the Chelsea Legends' clash with Bayern Munich in a tribute to the late Gianluca Vialli. She also attended the Game4Ukraine charity match at the start of August, with the millionaire buying tickets via general admission and not through Club connections.
Regardless of the end of Abramovich's reign, Granovskaia remains a popular figure among Chelsea's past and present. Didier Drogba, a Blues icon, paid tribute to her at the start of last season. "First of all, I want to thank Marina for always supporting me in the good moments and even the difficult moments at the club, when most people were criticising me for saying loud (maybe a bit too loud actually) and clear what I felt unfair (Champions League CFC v Barcelona 2009 )," the ex-Ivory Coast striker said on Instagram at the time.
"Only Marina and a handful of people understood it as someone who cared for the club, the badge and the fans. Her contribution to this club is beyond what people on the outside know. Over 19 years she worked so hard to build a world class club and to keep the blue flag flying high in the world of football."
For all the latest on news, politics, sports, and showbiz from the USA, go to The Mirror US .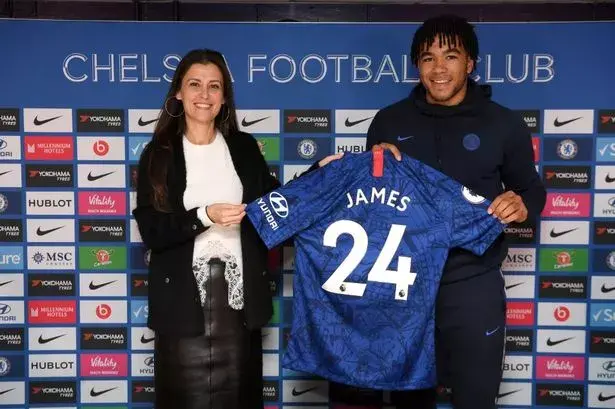 Following Granovskaia's departure, Chelsea's transfer policy has been widely criticised, with Boehly signing off on more than £1 billion in transfers since his arrival. The Blues have heavily invested in the future but it hasn't changed their fortunes in the immediate future.
Following Thomas Tuchel's sacking, Graham Potter was back and then quickly sacked. Frank Lampard's return as caretaker didn't turn into a full-time position either and so Mauricio Pochettino was hired following an unsuccessful spell at Paris Saint-Germain, where he struggled to get a front three of Lionel Messi, Kylian Mbappe, and Neymar firing.
And after 11 games in the 2023/24 season, the Blues are sitting middle of the pack in 10th, picking up just 15 points – a million miles off their traditional rivals. They did, however, record a 4-1 London Derby win over Tottenham on Monday night but had the help of two opposition players receiving red cards.