The officiating of the match between Thomas Tuchel's Chelsea and Antonio Conte's Tottenham by Anthony Taylor has elicited lots of concern, mainly from Chelsea fans. Many have argued that Taylor makes lots of mistakes anytime he officiates Chelsea match.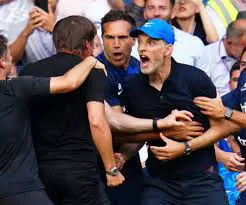 As such, Chelsea supporters have voiced their concerns on different social media platforms with regard to possible appointment of Anthony Taylor as center referee for any Chelsea match in the future, after Sunday's clash against Tottenham at Stamford Bridge.
There are also reports that Chelsea fans have signed petitions calling for the immediate ban of Anthony Taylor from officiating Chelsea's matches in the future. If the petition pulls through, Taylor will be suspended from officiating Chelsea's matches in the future.
However, should Chelsea fans push this to the extend of calling for Taylor's ban? Can we discuss facts and keep emotions apart in Thai situation? Anthony has been officiating Chelsea's matches, and there were times he did good for them.
There are also cases when Taylor's decisions were harsh for Chelsea fans. Recall that last season for example, Taylor officiated Thomas Tuchel's side as they drew 1-1 at Anfield on match day two of the league season, and he sent off Reece James for handball before halftime. That was just one instance where Chelsea fans have felt hard done by due to Taylor.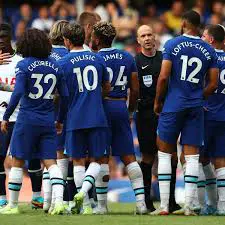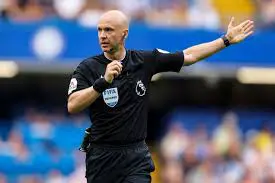 The 43-year-old also sent off Mateo Kovacic in the 2020 FA Cup final with a harsh decision, missed Emi Martinez's handball outside the box in the same game. He didn't give a handball call against Alexis Sanchez as he went on to score in the 2017 final, as well as giving a free kick against Chelsea for a tough challenge on Marcos Alonso in 2019 against Tottenham. These are few cases that one could adjudge to be harsh, no doubt.
Generally, officiating in the EPL has reached the lowest point. All teams one time or the other have suffered from poor officiating. Some teams suffer more than others, while some teams have suffered from some particular referees more than others. I remember Southampton had an issue about a particular referee some months ago. Officiating in the EPL generally should be reviewed.
Nonetheless, Anthony Taylor is one of the best referees in the English top football league. Things like what we saw on Sunday against Tottenham happens in football. Every team has had their own experiences of bad officiating from referee and VAR officials. Chelsea fans should wipe their tears and move on.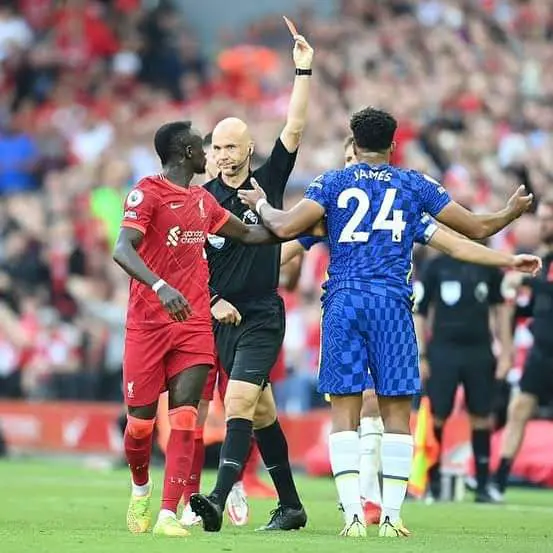 On Sunday, I still insist that he was right in his officiating. I think the only controversial decision I noted was the debatable foul on Havertz. It was debatable because the other Tottenham player touched the ball though you could say he slightly touched Havertz before touching the ball.
As for the Richardlison offside, I don't agree to that. Richardlison was offside but he never interfered with the ball. He practically dodged it and the ball was not a pass to him but a direct shot on goal which Mendy did see early enough for him to have dealt with it accordingly. I think his last performance was even better compared to the previous ones.
As such, I directly argue that Chelsea fans have no reason to be afraid of Anthony Taylor in the future. He has done good for them, and it could go bad sometimes. He is a human.