Nicolas Jackson wasn't included in Chelsea's starting lineup against Arsenal on Saturday evening at Stamford Bridge. The Senegalese Forward was brought into the game during the second half by Mauricio Pochettino.
Despite joining the game in the second half, Nicolas Jackson had two chances that could have helped Chelsea to sink Arsenal but he lost both chances.
The Senegalese Forward has been applauded for his pace and ball playing skill this season but his inexperience is still a part that can't be ignored.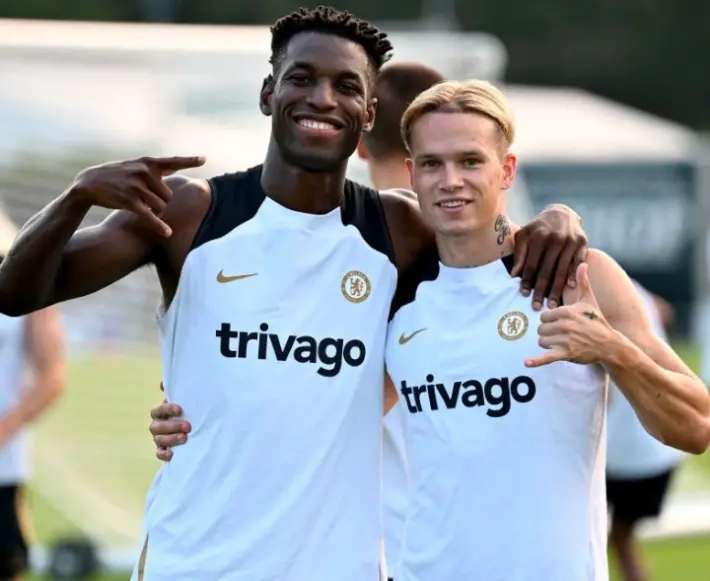 This could make him lose his place to Christopher Nkunku when the Former Rb Leipzig Stat returned later this year.
Christopher Nkunku is yet to make his Premier league debut because he picked up an injury during the summer. The Frenchman is expected to make his full recovery in December, as recently revealed by Standard Sport.
Christopher Nkunku is a versatile Player that can play as a Striker, Winger, Supporting Striker and Attacking Midfielder but, there are some Players that are already in that spot.
Mauricio Pochettino can't bench Cole Palmer, Raheem Sterling, Conor Gallagher and Mykhailo Mudryk to create a place for Christopher Nkunku in the starting lineup.
The only position that's available for Christopher Nkunku to take when he returns from injury is the Number 9 position, and it's going to be at the expense of Nicolas Jackson.