Why The VAR And Referee Were Wrong To Disallowed Reece James' 25th Minute Goal
Chelsea FC shared the points with Liverpool FC at Stamford Bridge on Tuesday night as their game ended in a goalless draw.
It was the fourth time both clubs will play goalless in a row. The Blues wasted several goal chances that could have secured a maximum of three points for the club, with Kai Havertz and Joao Felix being the worst players on the football field.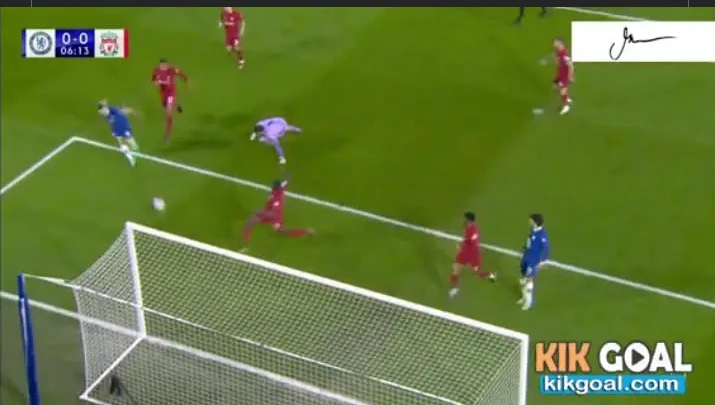 Fortunately, in the twenty-fifth (25th) minute of the game, Reece James put the ball into the net to give Chelsea FC the lead, only for the Video Assistant Referee (VAR) and referee to call for the cancellation of the goal due to a supposed offside call. It was said that Enzo Fernandez was in the offside position before Reece James scored the goal.
A critical examination of the incident shows that Ibrahima Konate's foot kept the Chelsea FC's midfielder, Enzo Fernandez onside and the goal should have stood. With the goalless draw, it implies that Chelsea FC has failed to score in four Premier League games played at Stamford Bridge this year, 2023.
The Blues could have won had Reece James' goal was not disallowed and the goal scored by Kai Havertz had not been a handball.